Overview
Welcome to the Irish Association of Dermatologists (IAD) website. The IAD is an all Ireland professional body of dermatologists. The society was established some 50 years ago to advance knowledge on diseases of the skin. The IAD fulfils its objective by organising twice yearly meetings in the spring and autumn at which both national and international speakers who are at the cutting edge of dermatology research present their work. Our trainee members also present both scientific work and clinical papers for discussion at these meetings. The society offers scholarships/bursaries for attendance of trainees at international meetings and for electives at centres of excellence abroad.
The association has 135 members north and south of the Island. It has charitable status and was incorporated as a Limited company in 2015. The support of the pharmaceutical industry has been invaluable in helping the society meets its educational objectives. The society has close links with the Irish Dermatology Nursing Association, patient support groups, the Irish Skin Foundation and the Charles Institute of Research in University College Dublin.
Our new website is in its infancy and we hope that as we build on it that we will have an interactive site for patients, members, trainees and anyone interested in promoting dermatology on this Island.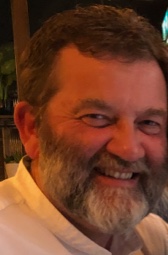 Dr David Alderdice
President
Irish Association of Dermatologists