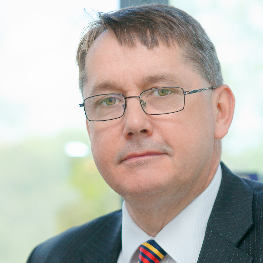 MB BCh BAO MRCPI FAAD FACMS
Dr O'Connor graduated in Medicine from University College Cork in 1988. He completed general medical training in Cork University Hospital and Beaumont Hospital, Dublin and became a member of the Royal College of Physicians of Ireland in 1991. He spent two years at the Dermatology Departments of St James' Hospital and Our Lady's Hospital for Sick Children, Crumlin, Dublin. He then completed a Dermatology residency training program at the Mayo Clinic Rochester in Minnesota, U.S.A, 1994-1998 and subsequently completed a fellowship in Dermatologic Surgery and Mohs Micrographic Surgery at Mayo Clinic. He was on staff as Consultant Dermatologist, Mohs Micrographic surgeon and Assistant Professor at Mayo Clinic until 2002 when he returned to his current position in Cork.

Dr O'Connor set up one of the first Mohs micrographic surgical departments in Ireland and the department at the Bon Secours Hospital is currently the only private hospital Mohs surgical department in the country. He is board-certified by the American Board of Dermatology (ABD) and a fellow of the American College of Mohs Surgery (ACMS). Dr O'Connor treats all skin diseases and has a particular interest and expertise in skin cancer, both non-melanoma skin cancer and melanoma and its treatment. He sees patients for dermatology consultation at the Lee Clinic and performs surgical procedures at the Bon Secours Hospital.
Special Interests
Skin cancer
Melanoma
Mohs micrographic surgery