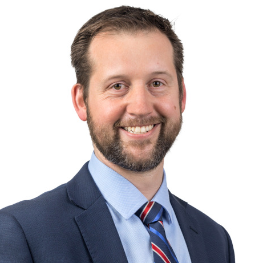 MB BCh BAO, MRCP (London), MSc Health Informatics
Assistant Clinical Professor, University College Dublin
Dr Dmitri Wall is a University College Dublin medical graduate (2004) and obtained Membership of the Royal College of Physicians (UK-London) Diploma in 2008. After completing higher specialist training with the Royal College of Physicians of Ireland (2017) he worked as a consultant Dermatologist in St James's Hospital, Dublin, before taking up a post as a clinical fellow with world expert, Professor Rod Sinclair in Melbourne, Australia. This saw him further develop his sub-specialist interest in hair and nail disease to an international standard. In support of this, he was awarded the City of Dublin Skin and Cancer Hospital Charity international travel fellowship (2017). This year-long post provided intensive exposure to all forms of hair disease, such as androgenetic alopecia, alopecia areata, telogen effluvium and scarring alopecias, such as frontal fibrosing alopecia and lichen planopilaris. Working in a dedicated hair clinic, attached to a busy clinical trials centre, provided the opportunity to use current and future cutting edge therapies. Since his return to Ireland, Dr Wall has recommenced working in St James's Hospital and as well taking up a post in Hair Restoration Blackrock with a particular focus on the diagnosis and medical and surgical treatment of hair and scalp disease.

Since 2010 Dr Wall has also developed a special interest in health informatics. He completed an MSc in Health Informatics in Trinity College Dublin in 2015 with distinction, winning a Health Informatics Society of Ireland award for his thesis. This was enabled by a 2-year research fellowship with the Irish Skin Foundation, to develop a number of national and international connected patient registries and clinical information systems. This is a project he continues to work with.

Dr Wall contributes to a number of national and international committees and projects, such as the European Reference Network for Rare and Undiagnosed Skin Disease (ERN Skin), for which he is the eHealth lead, and the British Association of Dermatologists Health Informatics Sub Committee. He has presented regularly at national and international dermatology meetings, such as the American Academy of Dermatology (AAD), British Association of Dermatologists (BAD) and European Academy of Dermatology and Venereology annual meetings. He is actively engaged in research, is an Assistant Clinical Professor within the School of Medicine, University College Dublin, is an Irish Association of Dermatologists Scientific Committee member, and has published in a number of journals, such as the Australasian Journal of Dermatology, British Journal of Dermatology and Journal of the American Academy of Dermatology, relating to alopecia areata, atopic dermatitis and hidradenitis suppurativa, amongst other topics. He has also authored sections of the Patient Registries Initiative (PARENT) EU "Methodological guidelines and recommendations for efficient and rationale governance of patient registries".
Special Interests
Acne
Hair disorders